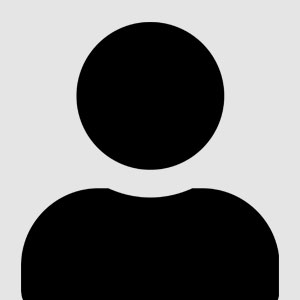 FACULTY AND STAFF
A. Cyborski
| | |
| --- | --- |
| Title: | Undergrad Advisor |
| Office: | Graham School of Management |
| Phone: | 773-298-3603 |
| Email: | cyborski@sxu.edu |
| Department: | Graham School of Management |
---
Biography
A. Robert Cyborski has thirty-one years of diversified practical business experience within the Amoco Corporation, followed by 22 years as an adjunct instructor in the Graham School of Management, and now for three years as the Academic Advisor for the undergraduate students in the Graham School. Cyborski is an active member of the Saint Xavier Community, participating in student activities and business school committees. He is also a member of NACADA 2023-2024: The Global Community for Academic Advising.
---
Education
M.S. in Chemical Engineering
Illinois Institute of Technology
MBA in Finance
University of Chicago
Areas of Specialization
Utilized the specialization in Finance during career with Amoco Oil that spanned 31 years in various positions which required knowledge of finance, financial analysis and oil refinery and gas plant operations.
---
Completed Online Courses
Measuring Sustainable Development (edX.org) - Summer 2021
Unconscious Bias from Awareness to Action (edX.org) - Summer 2021
Becoming a Successful Leader (edX.org) - Summer 2021
Ethical Leadership in a Changing World (edX.org) - Spring 2021
FERPA for Higher Education (edX.org) - Spring 2021
Introductions to Corporate Sustainability (edX.org) - Spring 2021
Ethic in Action (edX.org) - Fall 2020
---
Courses Taught
MGMT 380: Business Government and Society (Spring 2021, Fall 2020, Spring 2020, Fall 2019, Summer 2011, Summer 2009, Spring 2009, Fall 2008, Spring 2008, Fall 2007, Spring 2007, Spring 2006, Fall 2005, Spring 2005, Summer 2004, Spring 2003, Summer 2002, Spring 2002, Fall 2001, Fall 2000.)
FOSEM 200: Liberal Arts Mathematics: (Fall 2018, Fall 2017, Fall 2016. Fall 2015, Fall 2014, Spring 2014, Spring 2013, Summer 2012).
ECON 200: Macro Economics: (Spring 2014)
BUSGR 492: Economic Foundations: (Spring 2011, Fall 2010, Fall 2009,)
BUSGR 493: Financial Foundations: (Spring 2009)
BUS 320: Production Management: (Spring 2009, Fall 2008, Spring 2008, Fall 2007, Fall 2006, Summer 2006, Fall 2005, Fall 2003 Spring 2003,)
(BUS 300: International Business: (Summer 2010, Summer 2008, Fall 2007, Summer 2007, Fall 2007, Spring 2007, Fall 2006, Fall 2005, Fall 2004, Fall 2003, Summer 2003, Fall 2002, Fall 2001, Summer 2001, Spring 2001, Fall 2000)
---