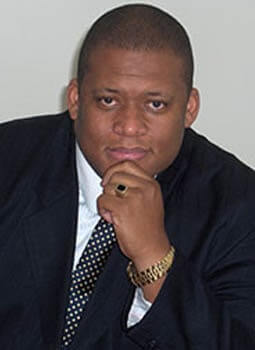 FACULTY AND STAFF
Brian Hill
| | |
| --- | --- |
| Title: | Assistant Professor |
| Office: | Graham School of Management |
| Phone: | 773-298-3680 |
| Email: | bhill@sxu.edu |
| Department: | Graham School of Management |
---
Biography
Dr. Hill originates from Buffalo, New York. He is a father, friend, business owner and, as some consider, a sociocultural activist educator. Above all, he is a motivated motivator. Hill now presents as an expert in urban hospitality education and motivational speaker.
Dr. Hill is credited with providing career education in the city of Chicago yielding over 15,000 nationally recognized certifications to its high school and adult student population. Over 2,000 of these certifications have been accomplished by Chicago Public School students in 18 career academies.
View Brian Hill, Ph.D.'s resume.
---
Education
Ed.D. in Adult Education
National Louis University (2007)
Educational Titles
CMP, Convention Industry Council, (Certified Meetings Professional)
CHA, American Hotel and Lodging Educational Institute (Certified Hotel Administrator)
CHE, American Hotel and Lodging Educational Institute (Certified Hospitality Educator)
FMP, National Restaurant Association (Food Service Management Professional)
---
Educational Philosophy
There is no such thing as school; it is a business. Your book bag is a brief case, and you have a job. That job is to gain as much information during your business meetings as you possibly can to have the life that you desire and deserve. How bad do you want it?
Certifications and Licenses
In addition, Dr. Hill holds the following certifications and licenses:
Certified Hotel Administrator
Certified Hospitality Educator
Foodservice Management Professional
Certified Meeting Planning Professional
ServSafe Alcohol instructor
ServSafe Food Service Sanitation instructor
State of Illinois Sanitation instructor
National Restaurant Association ManageFirst instructor
City of Chicago Food Service Sanitation instructor
Illinois Liquor Control Commission BASSET Alcohol Certification Instructor
---