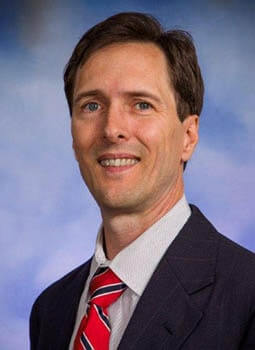 FACULTY AND STAFF
David Parker
| | |
| --- | --- |
| Title: | Assistant Professor |
| Office: | Driehaus Center |
| Phone: | 773-298-3664 |
| Email: | dparker@sxu.edu |
| Department: | Graham School of Management |
---
Biography
Dr. David Parker currently serves the Graham School of Management as an assistant professor and the director of the School's Center for the Study of Fraud and Corruption. Parker received his B.S. and MBA from Jacksonville State University (1987 and 1989), a J.D. from the Birmingham School of Law (1997), a LL.M. with a concentration in National Security Law from The Catholic University of America, Columbus School of Law (2006), and a LL.M. in Human Rights Law from The University of Nottingham, School of Law (2009). He was a practicing attorney for the last 14 years and most recently left Lockheed Martin in Washington DC where he worked as a senior project management and planning operation representative in the Justice and Law Enforcement Services Department serving the United States Department of Justice.
Beyond its outstanding faculty, staff and student body, Dr. Parker is drawn to Saint Xavier University for another reason: its wonderful sense of community. And from working at SXU, he believes his temperament is an excellent fit with that community.
Dr. Parker says, "My character is calm, my approach is amiable, my personality is professional, my strength is sincerity, my hidden trait is humor, my creativity is course development, my pride is my daughter, my indulgence is fishing, and my fun is in family. My personal passion is to be a devoted husband and father with a well-rounded life. My professional ambition is to be a highly effective, respected teacher and active, responsible member of the SXU community."
View David Parker's resume.
---
Education
J.D.
Birmingham School of Law (1997)
Articles Published in Peer-Reviewed Journals
'Insider Trading in the US: Recent Clarification by the Supreme Court and Some Ethical Observations' Journal of International Banking Law and Regulation, Volume 32 Issue 10 (2017). Frederick J. Naffziger & David M. Parker
The Efficacy of Reviewing Bankruptcy Petitions to Identify Internal/Employee Theft as a Causative Factor of Small Business Bankruptcies, The International Academy of Business and Economics Review of Business Research - RBR, Vol. 12, No. 5 (2012). William Kresse & David Parker
The Efficacy of the Small-Business Provisions of the Bankruptcy Abuse Prevention and Consumer Protection Act of 2005, Intellectbase International Consortium (IIC) Review of Management Innovation & Creativity - RMIC, Vol. 6, Issue 18 (Spring 2013). William Kresse & David Parker
---
Peer-Reviewed Conference Presentations
"An Option Theoretic Approach to Gun Rights" presented at the 2017 Academy of Finance Meeting, March 22 to March 24, 2017, Monzurul Hoque, Bruce Lipman, & David Parker, Saint Xavier University
---