Welcome to Saint Xavier University!
At Saint Xavier University we are proud to be Chicago's oldest institution of higher learning. Since the university was founded by the Sisters of Mercy in the 1840s, we have been educating students just like you to realize their full professional and personal potential. You will find on our campus, a microcosm of 21st-century America. I can't think of a better place for you to master the vital knowledge, skills and values to succeed in our ever-changing, multicultural workforce.
SXU students are an exceptional group. They are passionate about what they do, and they are concerned about our world. Best of all, they are committed to making a positive difference in the lives of others. As a university community, we understand our work as providing an energetic learning environment, a place where education is about integrating the lessons of the classroom with the real-life issues that dominate our daily lives.
No university should be content with the status quo. The Saint Xavier mission statement professes our dedication to helping learners navigate today's changing global landscape, even as they explore also questions of ultimate meaning and personal happiness. Ultimately our purpose is to help each student find the intersection between their great skills and passions and the world's great need. Our goal is to make sure you leave the campus with your degree in hand "future-ready."
Welcome to this opportunity to learn more about Saint Xavier University. My hope is that the more you discover, the more you will feel at home. We want all of our students to have a deep sense of belonging. Ours is a diverse community of ethical and engaged students who work alongside dedicated faculty and caring staff to prepare for lives of professional leadership and achievement and personal happiness and fulfillment.
Visit the campus or take the virtual tour. Explore our impressive list of high-quality programs. I look forward to seeing you on campus.
Warm regards,
Rebecca Sherrick, Ph.D.
Interim President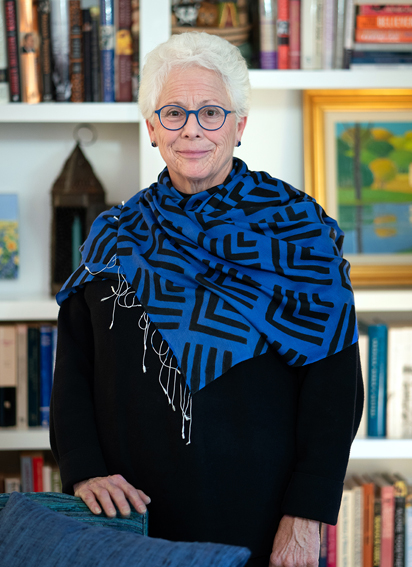 Interim President Rebecca Sherrick, Ph.D.