Accelerated Master of Science in Exercise Science (MSES)
Earn Your Master of Science in Exercise Science Online in Only One Year
Envision yourself on the fast-track to a career in allied health with the Accelerated Master of Science in Exercise Science (MSES) online program at Saint Xavier University. Our program builds on your undergraduate academic degree with the opportunity for completion in as little as one year.
The program is designed for individuals with a bachelor's degree in science or a health care-related field interested in advancing their knowledge within their discipline. The program is grounded in evidence-based practice, decision-making, and leadership across healthcare and wellness settings; the curriculum is designed to increase and expand the knowledge needed for 21st century health care.
Credit Hours
36 Credit Hours
Cost
Tuition Per Credit Hour: $530
Credit Hours to Complete: 36
Approximate Cost: $19,080
This advanced degree will help those seeking to further their knowledge in science and application and set themselves up for employment and job security. A master's degree and National Strength and Conditioning Association Certified Strength & Conditioning Specialist certification (NSCA-CSCS) are the minimum requirements for the National Collegiate Athletic Association (NCAA), Major League Baseball (MLB), National Hockey League (NHL), National Football League (NFL), and National Basketball Association (NBA). Many strength and conditioning coaches also perform teaching duties, for which a master's degree is a minimum qualification.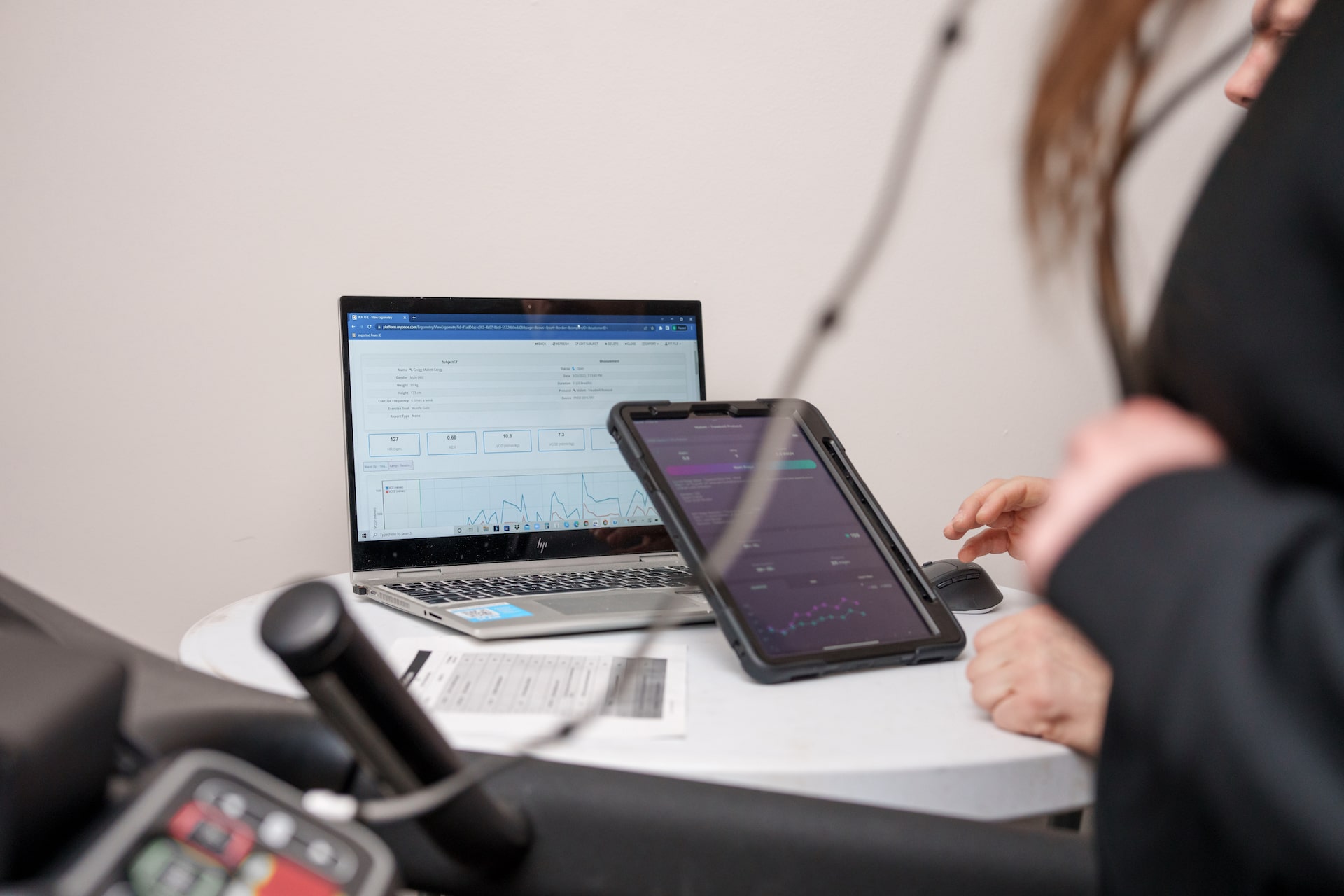 About the Program
The MSES program engages transformative leadership practice to promote health and wellness across the lifespan. Students utilize critical appraisal techniques to develop an evidence-based practice approach in decision-making. SXU's six core courses in MSES provide the foundation you need for jobs within the field of allied health. The courses cover research methods, ethics, behavior psychology, communication and more. Each course is taught by current practitioners and content experts within the field of allied health. The MSES program adheres to the National Strength and Conditioning principles and prepares students to take the NSCA-CSCS, NSCA's Certified Performance and Art Scientist certification (NSCA-CPSS), and the Functional Movement Systems' FMS Level 1 certification.
While the MSES program is online, class sizes remain intimate and SXU's faculty are always available to ensure your success through phone, email, video conference, or stopping by the campus for those who can. Students will also have a two-day onsite intensive in their last semester to apply all the theory taught in the program into practical application within the lab. This takes place at our Human Performance Lab, located inside Saint Xavier's Center for Health and Wellness, one of the most technologically advanced labs in the Midwest.
Students enrolled in the MSES will have access to the Human Performance Lab located in Saint Xavier's Center for Health and Wellness. This lab is dedicated to bringing our students the most up-to-date exercise and sport science technology, including:
Bluetooth Vo2 Analyzer.
Portable Force Plates.
Velocity-Based Technology.
In-Body System.
3D Motion Capture.
Various VALD Performance Technologies, including Dynamometer, Jump Mat, and Laser System.
Dashr Laser System, and more.
In their final semester, students will spend two days onsite working with this equipment to further understand how theory bridges to application.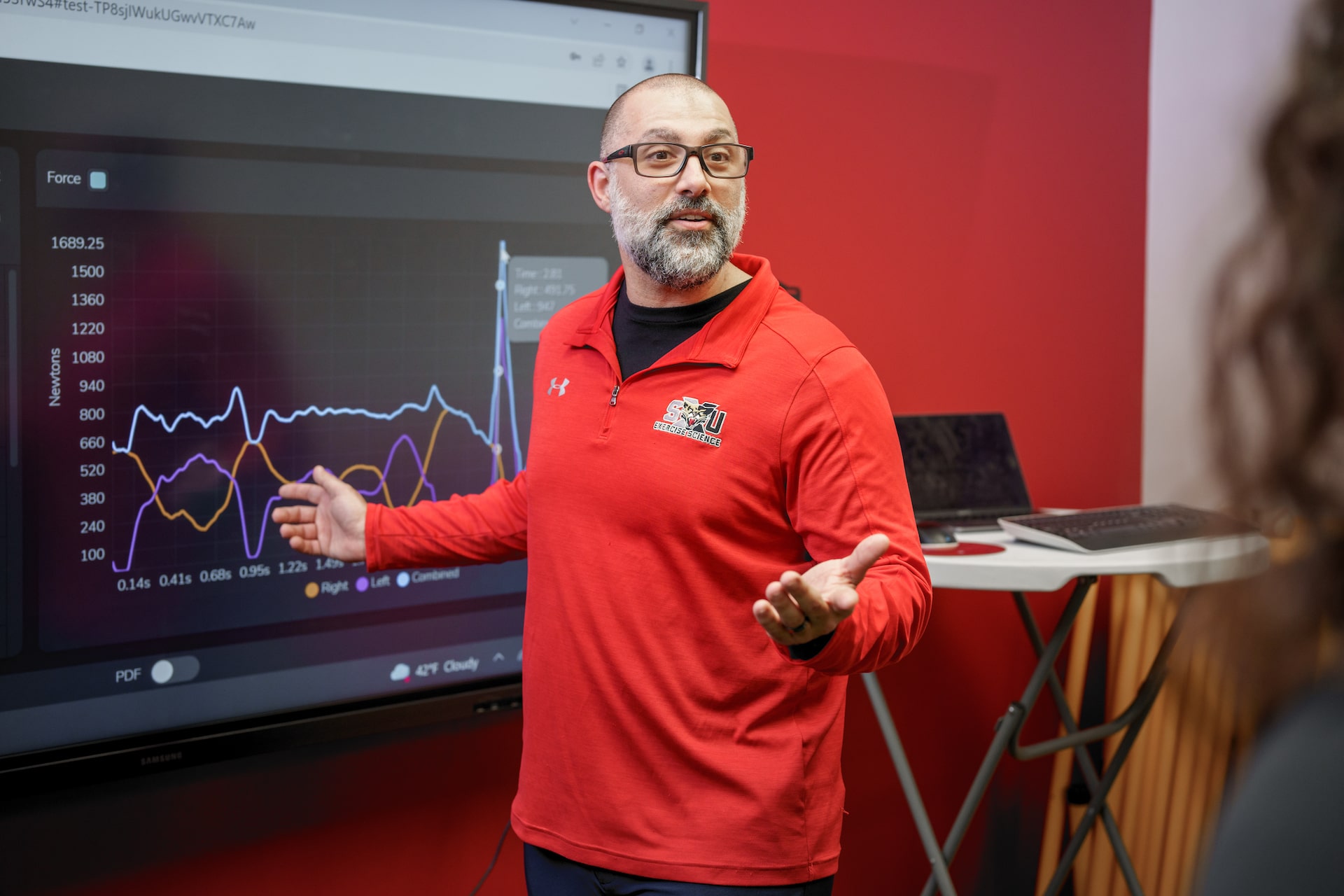 The MSES degree was created by practitioners for practitioners looking to enter a career in allied health.
Students who enroll in the MSES will have access to our state-of-the-art High-Performance Lab during their tenure in the program.
Graduates will have one year free use of the FMS website, allowing them to properly evaluate clients.
Graduates will have access to Train Heroic to develop programs post-graduation.
A two-day onsite session in the last semester will allow students to apply theory taught in the program to practical application within the lab.
In the MSES program, students will:
Effectively design programs for athletes, the general population, the military and post-rehabilitation using current research and evidence-based techniques.
Demonstrate appropriate evaluation methods for program design of strength and conditioning protocols.
Use critical thinking skills to identify and prescribe recovery and regeneration techniques for both the athlete and non-athlete.
Demonstrate an evidence-based approach to practice, using both quantitative and qualitative research.
Appraise current literature and apply evidence in the health and science fields to selected practice settings.
Apply ethical principles in decision-making in health science practice.
Admission Requirements and Process
Request Information
Want to know more about Master of Science in Exercise Science
program at Saint Xavier University? Please fill out the form below!
Loading...
Meet the Full-Time Faculty