Virtual Visit Opportunities
Welcome to Saint Xavier University's Virtual Visit page! Take a virtual campus tour through the eyes of current students, staff and faculty and learn more about Student Life and Academics at SXU, all from the comfort of home. Note: The Office of Admission is open for socially-distanced appointments and tours of campus.
The Office of Admission also has prepared an Admitted Student presentation to answer some of your questions as you choose where you will enroll this fall. If you have any immediate questions about admission to SXU, please email us at admissionFREESXU or call 773-298-3050. We hope that you'll enjoy everything we have to offer and that you'll check back often for more updates.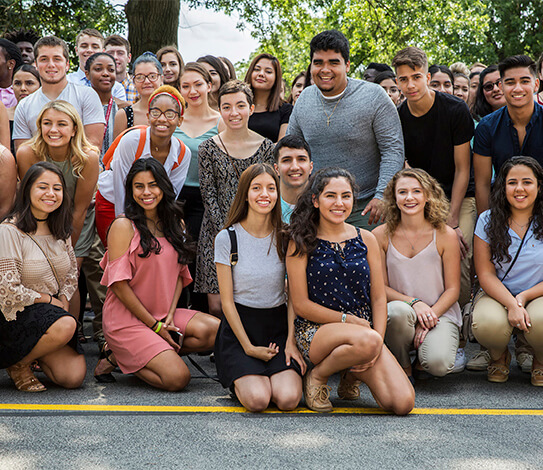 Phone/Virtual Appointments with an Admission Counselor
Schedule an opportunity to speak with an admission counselor by phone or via Zoom by completing our Phone/Virtual Appointment Request Form. Admission counselors can assist you with the next steps to enroll or answer any questions you have about Saint Xavier University.
Virtual transfer nursing information sessions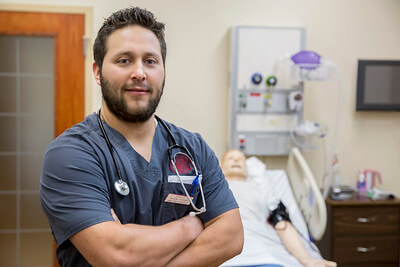 Virtual Campus Tours
Our virtual tour highlights SXU's campus, history and mission; providing you information about where you'll be studying, academic resources available to you, athletics and more. We hope that you enjoy this video, as well as the aerial tour and the 360-degree views of campus.
Student Life
See how SXU students stay connected through the Virtual Student Organization Center (SOC). Whether in-person, virtual, or socially distanced, through the Virtual SOC, you'll be able to find student resources, virtual activities, games and information on ways to stay connected.
More Student Life Events
Academics
Check out what current students like Nada Alaraj are doing at SXU. Let her tell you what her calling is. Also included below are videos highlighting nursing expectations, alumni testimonials and Commencement 2019.
Additional Academic Videos
College-to-Career
SXU prepares you for your career with a variety of events and workshops such as the College-to-Career Expo, formerly known as the Internship and Job Fair. Please note that in response to the COVID-19 situation, the 2020 College-to-Career Expo has been postponed. Please check back often as we'll keep you updated of rescheduling for the future.
A Virtual Welcome to Admitted Students
If you're #SXUBound, please check out this virtual welcome video from Brian Hotzfield, our associate vice president for strategic enrollment management and student success. We're very excited to have you with us! If you haven't applied yet, please be sure to check out our Admission page for details.
Accessing Your Financial Aid Offer
In this video, you'll be able to learn how to access your financial aid offer on the mySXU portal and understand how to interpret your awards and costs.

DISCLAIMER: The aid offer used in this presentation is an example only. Each student's aid eligibility is different and is dependent on numerous factors, so please check your aid offer for your specific results
Freshman Next Steps to Enroll
Haven't enrolled at SXU yet? Watch this video to learn the next steps you need to take to enroll at Saint Xavier University as a freshman.