Welcome to Saint Xavier University, where you can walk 74 landscaped acres that encompass five residence halls, a community fitness center and one beautiful spring-fed pond -- creating an oasis within the urban Chicago community! We welcome the community to utilize our on-campus health services as well as consider booking our meeting and conference spaces for your next event.
We look forward to your visit on our campus soon!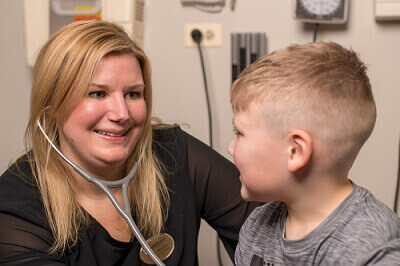 Health Center
For quality care you can trust, the SXU Health Center is a nurse practitioner-led primary care clinic that serves students, faculty, staff and community members with holistic care consistent with SXU's standard of excellence.

Ludden Speech and Language Clinic
The Ludden Speech and Language Clinic has a longstanding tradition of serving adults and children with communication disorders within the community. All clinical services are supervised by speech-language pathologists who hold professional Illinois licenses and certifications from the American Speech-Language-Hearing Association.

Fitness and recreation
At 85,000 square feet, the Shannon Athletic and Convocation Center is the hub for fitness and exercise on campus for students, faculty and staff as well as community members.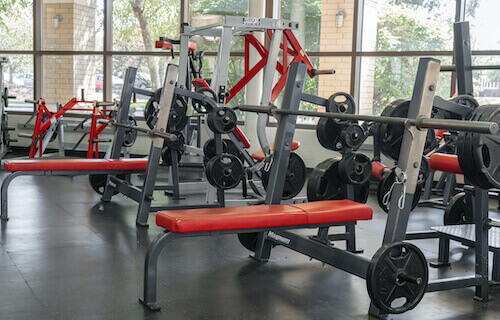 Renaissance Academy
The Renaissance Academy is a collegial association of retired and semi-retired men and women who share learning experiences and intellectual growth in the friendly, relaxed academic setting of Saint Xavier University.
LEARN MORE
Booking Your Special Event
When it's time to plan for a shower, baptism celebration, wedding reception, meeting, or any special event, look no further than the Facilities Scheduling at Saint Xavier University.
Our Facilities Scheduling Staff will be happy to assist in the planning of your event.
Contact
Sandra Diaz
Manager, Conferences and Facilities Scheduling
Email: sdiazFREESXU
Phone: 773-341-5084
Conference Request Form
When it's time to schedule a conference, host a meeting, plan a special event or reception... look no further than the conference services at Saint Xavier University.
Please fill out the form below completely. An email notification will be sent to the contact address you provide and once your request has been processed, you will be contacted by our Conference Services staff.
Faculty and staff of Saint Xavier University must use the R25 Request Form to reserve space on campus.