Enjoy a memorable experience while living on SXU's vibrant campus, as we aim to be your home away from home. Be part of a close-knit community where you can make new friends and participate in residence hall activities.
Residence life philosophy
Residence Life of Saint Xavier University provides students with a multitude of opportunities for personal, social and intellectual growth, and the Residence Life Staff strives to create an environment which facilitates healthy living, academic advancement and social interaction.
The Residence Life philosophy is:
To involve all

students in a positive learning environment.

To develop a sense of community within the residence hall.

To offer individual support, advising and/or referral assistance.

To stimulate personal growth through leadership experiences, challenges to peer pressure and examination of values.

To assist students with establishing constructive ways to use leisure time.

To personalize the student's University experience by promoting informal contacts with the University services, programs, policies and procedures.

To raise the level of educational and cultural awareness of students, to provide assistance in the learning process, and to offer opportunities for exploring academic and vocational interests.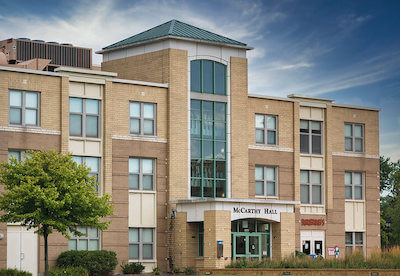 McCarthy Hall
Opened in 2001 and offers the following:
Capacity: 100 residents
Cable- and internet-ready
Laundry facility on each floor
Student lounge on each floor
Rhubarb's, located in the building, offers "grab and go" food
25 apartment-style suites with semi-private bedroom and bath, kitchenette and furnished living area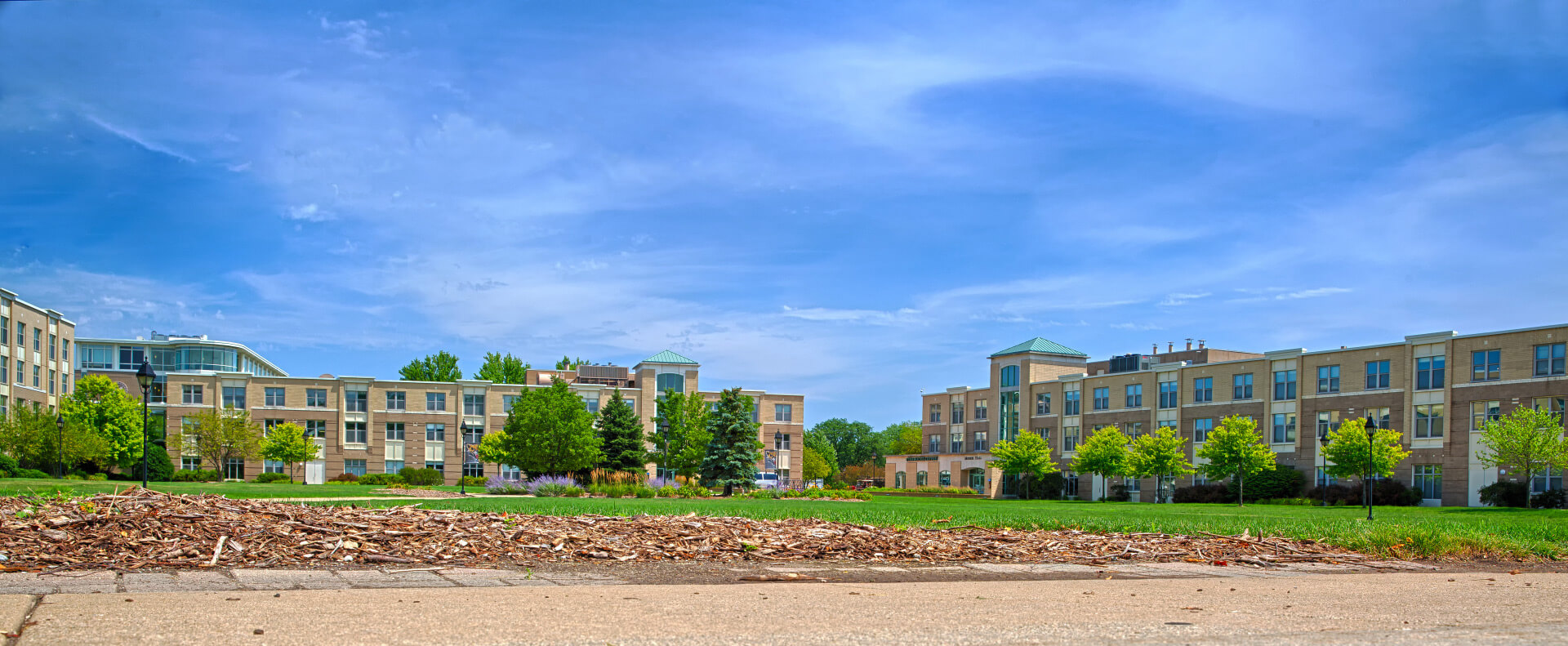 Pacelli Hall
Opened in 1959 and offers the following:
Capacity: 140 residents
Lounge with big screen television
Recreational games
Study lounges on each floor with microwaves
Laundry facilities
Vending machines

In the room:


A space of approximately 13'x10'
Bunk beds, a desk and chair for each resident
Sink with medicine cabinet/mirror and towel rack
Walk-in closet and dresser for each resident
Cable ready
Air conditioning unit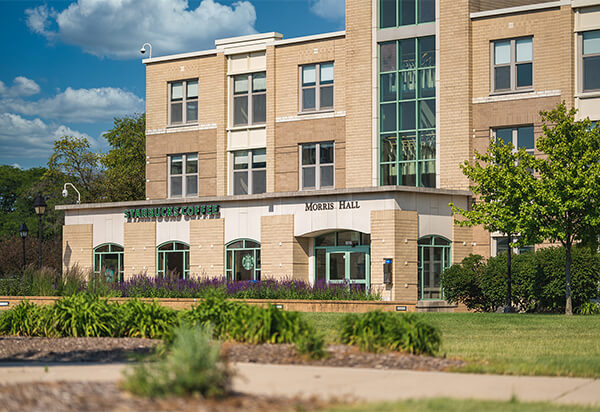 Morris Hall
Opened in 2002 and offers the following:
Capacity: 120 residents
30 suites available for student residents
Two bedrooms
Two baths
A kitchenette
Shared living space, similar to McCarthy Hall
Each room is cable- and internet-ready
Laundry facilities on each floor
Students can also connect to the Internet and other University services in the 24/7 Student Room or the patio directly outside of the building.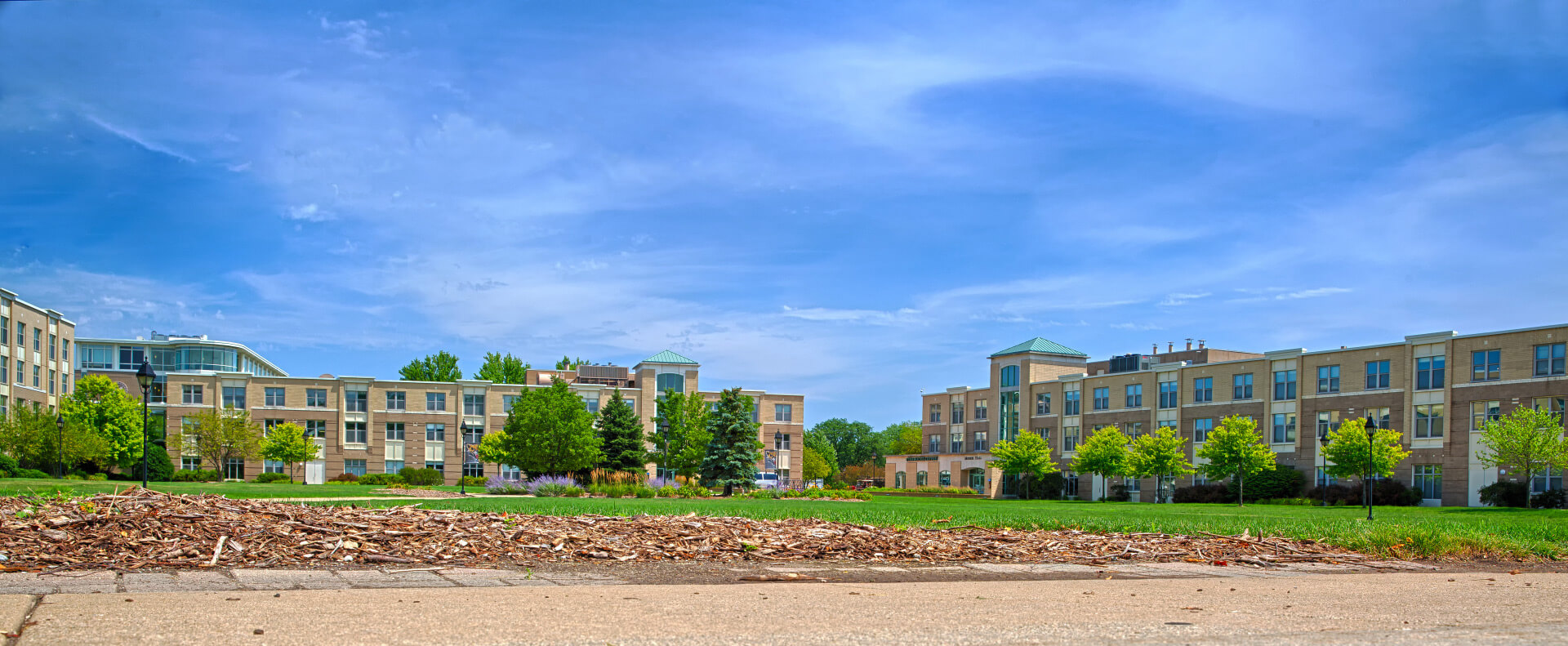 Rubloff Hall
Opened in 2006 and offers the following:
Capacity: 90 residents
24 suites for residents to enjoy apartment-style living
Semi-private bedroom
Bath
Kitchenette
Furnished living areas
Laundry facilities are available on each floor
LEED-certified green building
Each suite is cable- and internet-ready. Many rooms are equipped with in-closet bicycle racks.
Rubloff Hall is connected to McCarthy Hall on the 2nd floor through The Link. This space is designed as quiet study or reading space for residents. Residents who do not reside in Rubloff or McCarthy Hall can access The Link by signing in at the Rubloff Hall front desk.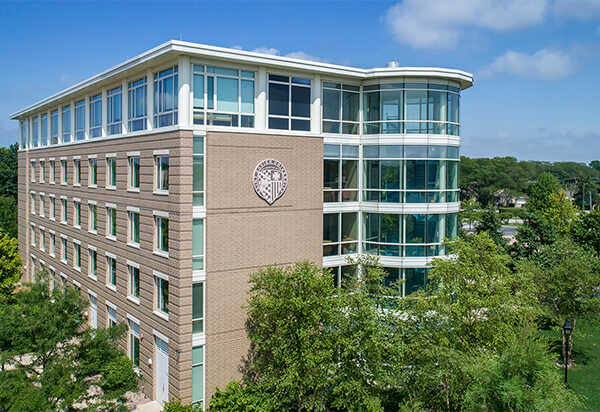 O'Brien Hall
Opened in 2008 and offers the following:
Capacity: 105 residents
28 suites for residents to enjoy apartment-style living
Semi-private bedroom
Bath
Kitchenette
Furnished living areas
Laundry facilities available on each floor
Each suite is cable- and internet-ready
LEED Gold certification from the U.S. Green Building Council