On a selected date each March, Saint Xavier University celebrates Mission Day, a University-wide observance focused on the closing phrases of the University Mission Statement; that is, the call to educated persons to "serve wisely and compassionately in support of human dignity and the common good." Mission Day spotlights the University's core values of service, excellence, hospitality and integrity through the presentation of three service awards to individuals who exemplify these values.
The annual service awards include:
Award recipients are selected by committees of their peers from nominations submitted by members of the University community. The annual awards presentation ceremony, attended by family members and guests of each recipient, as well as by members of the University community, is the centerpiece of each Mission Day and is followed by a congratulatory reception.
Coordinated by the Office for Mission and Heritage, Mission Day complements the other University tradition -- Mercy Day in September. These annual events enrich the University community by attending to the essentials of SXU's Catholic identity, Mercy heritage and educational mission.
Congratulations to the Mission Day Award Winners of 2021!
Corina Salas
Mother Paulita Morris, R.S.M., Student Mission Award Recipient, 2021
Corina Salas is a first-generation Latina student majoring in computer science and minoring in communication. She was the president of the SXU chapter of the Association of Latino Professionals for America (ALPFA) from 2018 to 2020. During her presidency, ALPFA was awarded Chapter of the Year for the Midwest Region. Through her work with ALPFA, she was able to organize workshops with titles such as "Know Your Rights" with the help of fellow student leaders and organizations, including the non-profit organization Hispanic American Community Education and Services (HACES). Salas was also awarded RSO Executive Board Leader of the year through the Scarlet and Gray Awards. She is currently the peer minister of Latinx Outreach and Inclusion for Campus Ministry. She is also part of the Student Government Association (SGA) as vice president of RSO Affairs. She is very passionate about helping Latinx students feel welcomed at SXU and helping them get involved on campus.
Salas is also very passionate about advocating for women of color in STEM. She took part in the Explore STEM Summer Research Fellowship, where she was able to align her passions with her skills. She was able to develop an application prototype that assists Latinx students with career and professional development. She was also a PUMA STEM mentor, where she had the opportunity to mentor first-year students in computer science.
After graduation, she plans on working for the Target Corporation as a software engineer and working on advocacy for women of color in STEM. She plans to use her technology skills for the better good. Her biggest inspirations are her parents and family.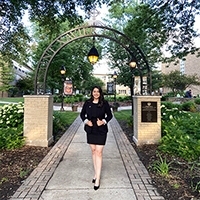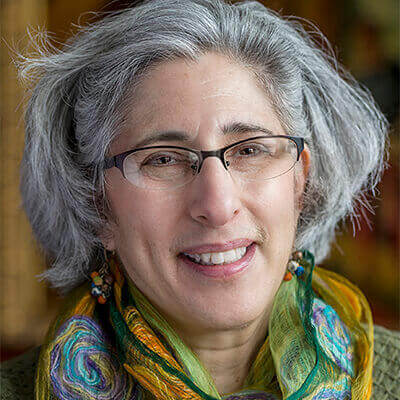 Kathleen Alaimo Ph.D.
Faculty Mission Award Recipient, 2021
Dr. Kathleen Alaimo is a professor of history and came to SXU in 1992. In her time here, Dr. Alaimo has served as chair of the History and Political Science Department, as director of the Women and Gender Studies Program, as senior project coordinator in the Honors Program, as dean of the College of Arts and Sciences and as provost of the University.
She was a member of the General Education Task Force in the early 2000s, advocating for a curriculum that would cultivate students' intellectual skills, introduce students to the breadth of learning across the arts and sciences, and help students apply those skills and knowledge to experiential and community-based learning with an eye toward the common good and life after college. She was also a prime mover in the design of the first-year experience for students at SXU. As a dean, she dedicated time, energy and resources to helping other faculty become more effective teachers. She also taught Transitions to keep her craft honed and her pulse on first-year student needs. Her dedication and willingness to sacrifice her personal plans were called upon repeatedly to serve the greater good.
After 13 years in senior-level administration, Dr. Alaimo returned to the classroom, teaching world history to mostly first-year students and advanced courses for majors, as well as designing interdisciplinary history courses for Honors Program students. Designing new courses, experimenting with innovative teaching strategies, pushing interdisciplinary thinking and focusing on student success--especially helping students see the practicality of liberal education for the careers ahead of them--are hallmarks of her dedication to teaching.
Dr. Alaimo's commitment to improving the conditions and lives of women and children informs her scholarship and her service. At the time of the University's sesquicentennial, she brought her expertise in the history of children and youth to a planning committee charged with organizing an international conference on children's rights. The conference attracted internationally-known experts and major funding from foundations and corporations. Scholarly papers, art exhibits, policy papers, youth performances and more offered attendees a breadth of ways to engage with the issue of children's rights. Dr. Alaimo and Brian Klug authored a book titled "Children as Equals: Exploring the Rights of the Child," which stands as an example of her commitment to directing her research and service towards the Mercy mission. Dr. Alaimo also advanced mission goals through her work with the Conference for Mercy Higher Education (CMHE) and the Lilly Fellows National Network and through efforts to secure a grant from the U.S. Department of Education under its Developing Hispanic Serving Institutions Title V Program.
Jacki Griffin
Sister Isidore Perrigo, R.S.M. Staff Mission Award Recipient, 2021
Jacki Griffin has worked in the financial aid industry for 22 years. She is a member of the Illinois Association of Student Financial Aid Administrators, a professional organization of student financial aid administrators representing institutions, supporters and state agency personnel engaged in or concerned with the ethical administration and/or support of student financial aid. She has served on conference committees and as a moderator of conference sessions.
Among her many responsibilities at Saint Xavier, Griffin is part of the strategic planning committee, an advisor for Emerging Scholars, a Service Excellence committee participant and a member of the Care Team.
Griffin has been a co-coordinator of the African American Achievement Awards since its inception and is the RSO advisor of Elected of Zion and an organizer for SXU's celebration of Black History Month. She was also an instructor of the Transitions and Rebound courses and served on the University Conduct Board for many years.
Griffin's excellence has been recognized with many other awards at Saint Xavier, including the African American Achievement Award for Outstanding Staff three times, the RSO Advisor of the Year award in 2019 and a Women of Distinction Award in 2019.
Griffin is especially well-known for being able to help students with difficult financial struggles. Her colleagues report that they have witnessed a change in students' physical demeanors after meeting with Griffin.
Her colleagues speak volumes about Griffin's professionalism, excellence, mastery of her job, volunteerism, selflessness and care for all those with whom she interacts. She listens actively and always reaches out to University community members in time of need. The SXU community can always rely on her due to her expertise, calm demeanor and common sensical approach to issues. Griffin is compassionate in her interactions and always behaves with the highest integrity. She is highly respected and sought after as a partner to advance the University initiative and is the first to ask if something aligns with our University mission and Catholic identity. Word gets around very quickly that if you have a financial aid problem, go see Ms. Jacki, the "Financial Lady."