Bachelor of Science in Nursing (BSN)
The School of Nursing and Health Sciences supplies students with experienced advisors who are ready to assist them throughout the nursing program. In addition, they receive guidance from a National Council Licensure Examination (NCLEX) coach who will help them prepare for their licensing test.
SONHS also instills excellence and understanding through hands-on usage of on-campus laboratories. The health assessment lab mimics a doctor's office for students to make full health assessments and physicals. The simulation labs allow students to examine patients throughout a typical lifespan, including a state-of-the-art birthing center. Additionally, SONHS has medical examination rooms where students are able to practice what they learn in the classroom.
Below are some details about the Bachelor of Science in nursing:
The nursing major is 54 credit hours.
Courses emphasize the art and science of nursing.
Course work involves small group discussions, seminars, lectures and clinical practice.
Courses expose students to diverse health care systems and clinical experiences take place with clients of varied ages, circumstances and needs.
Academic support services are provided to facilitate student learning and success.
Staying the Course
Saint Xavier University is in your corner every step of the way to educate for personal and professional growth. For an extra layer of support, SXU offers the Academic Success Coaching program for nursing students. Two full-time faculty members from the nursing program are available to meet with individual students to identify and address students' areas of opportunity. The academic success coaches offer expert insights regarding study strategies, test-taking techniques and identification of resources. In addition to one-on-one appointments, the academic success coaches offer workshops addressing frequently-identified areas of opportunity.
A top-ranked Nursing Program
To become a leader, choose a university that is a leader in nursing education. Saint Xavier University, the School of Nursing and Health Sciences Division, and all of its programs are consistently recognized for their educational quality.
Saint Xavier University is a Center of Excellence (COE) in Nursing Education as designated by the National League for Nursing (NLN).
To achieve COE status, a nursing school must demonstrate sustained excellence in faculty development, nursing education research, or student learning and professional development.
Currently, SXU is one of about 80 institutions in the United States to receive this distinction and one of eight schools to be re-designated four times.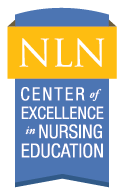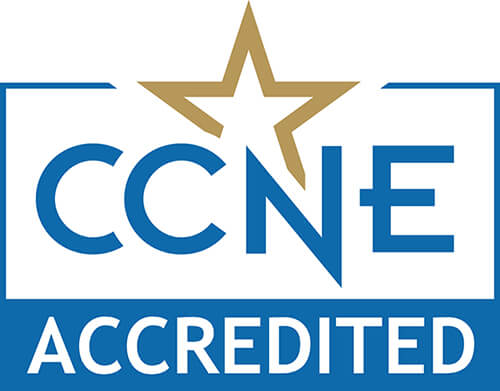 The baccalaureate degree program in nursing and master's degree program in nursing at Saint Xavier University are accredited by the Commission on Collegiate Nursing Education (CCNE).
Because of the rigorous standards necessary to earn and maintain accredited status, CCNE-accredited nursing schools like SXU's School of Nursing give prospective students greater confidence in the education they will receive. Earning a nursing degree from a CCNE-accredited program will also assure employers of the value of your education.
---
Request Information
Want to know more about graduate programs at Saint Xavier University? Please fill out the form below!
Loading...
Contact the Office of Admission
---
Admission Requirements
Please check out the admission requirements for full details about what is necessary to apply for the BSN. If you are transferring into nursing, please see the transfer admission requirements for the BSN.
Program Requirements
For more information, please review the program requirements and course descriptions in the SXU Academic Catalog.