Earn Your BSN in a Reduced Time Frame
The LPN to BSN option offers licensed practical nurses (LPN) the opportunity to earn a bachelor of science in nursing in a reduced time frame and to qualify for the National Council Licensure Examination for Registered Nursing (NCLEX-RN). Starting in 1991, the LPN to BSN option is the first such educational opportunity in Illinois for LPNs to earn their BSN in a reduced time frame. It is integrated within the undergraduate nursing curriculum.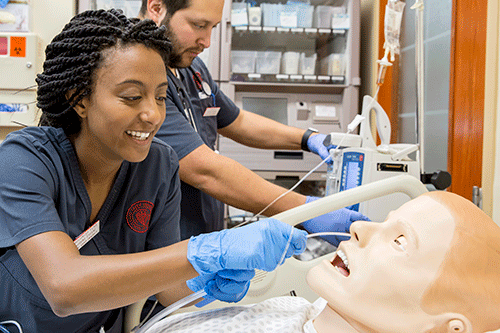 PROGRAM LENGTH
1 to 2 Years
START DATES
5 Start Terms
Next Start Date: August 22, 2022
COST
Tuition Per Credit Hour: $750
Credit Hours to Complete: 36
Approximate Cost: $27,000
Staying the Course
Saint Xavier University is in your corner every step of the way to educate for personal and professional growth. For an extra layer of support, SXU offers the Academic Success Coaching program for nursing students. Two full-time faculty members from the nursing program are available to meet with individual students to identify and address students' areas of opportunity. The academic success coaches offer expert insights regarding study strategies, test-taking techniques and identification of resources. In addition to one-on-one appointments, the academic success coaches offer workshops addressing frequently-identified areas of opportunity.
A top-ranked Nursing Program
To become a leader, choose a university that is a leader in nursing education. Saint Xavier University, the School of Nursing and Health Sciences Division, and all of its programs are consistently recognized for their educational quality.
Saint Xavier University is a Center of Excellence (COE) in Nursing Education as designated by the National League for Nursing (NLN).
To achieve COE status, a nursing school must demonstrate sustained excellence in faculty development, nursing education research, or student learning and professional development.
Currently, SXU is one of about 80 institutions in the United States to receive this distinction and one of eight schools to be re-designated four times.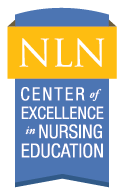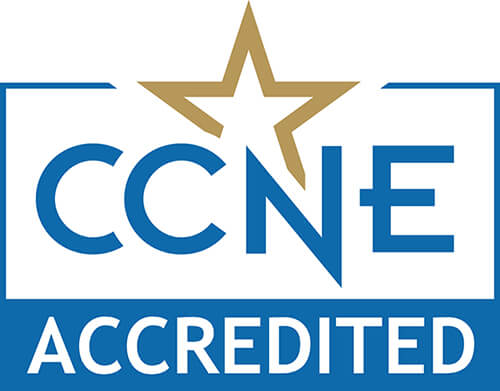 The baccalaureate degree program in nursing and master's degree program in nursing at Saint Xavier University are accredited by the Commission on Collegiate Nursing Education (CCNE).
Because of the rigorous standards necessary to earn and maintain accredited status, CCNE-accredited nursing schools like SXU's School of Nursing give prospective students greater confidence in the education they will receive. Earning a nursing degree from a CCNE-accredited program will also assure employers of the value of your education.
Request Information
Want to know more about undergraduate programs at Saint Xavier University? Please fill out the form below!
Loading...
Contact the Office of Admission
Program Requirements
For more information, please review the program requirements and course descriptions in the SXU Academic Catalog.