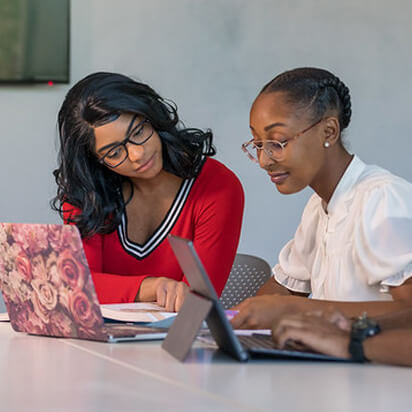 graduate Students
If you're someone who wants to advance in your current career or looking for a new career adventure, Saint Xavier University commends you for taking the leap toward achieving your academic and career goals by exploring your options as a graduate student at SXU.
We provide a supportive learning environment and high-quality, engaged graduate learning programs to prepare you to succeed and lead in your field.
---
Apply Now
You may submit the application corresponding to your program of interest below:
Check Application Status
Already submitted your application?

Log into your SXU applicant status portal to check the status of your application. See if you are missing any application materials (ex. transcripts) or if an admission decision is ready for you!
Check Application Status
Meet Your Graduate Admission Counselors
Health and Wellness
Your health and well-being are priorities, and we invite you as a student to utilize our on-campus resources and services designed to support your health and wellness needs.
Learn More
Dining on Campus
Country House, which provides our on-campus dining experience, takes pride in using fresh ingredients and scratch recipes to put their work and resources into the food.
Learn more
Get Involved
We want you to have fun during your time at Saint Xavier University. Whether in the diner, residence halls, chapel or Shannon Center, you are engaged in the process of learning about yourself and others in the community. Make your mark on campus by participating in many student activities.
Saint Xavier University has a variety of on campus traditions. For more information about RSOs and their meetings visit The Den!
Contact Us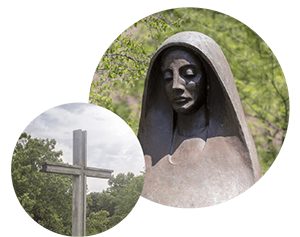 Spiritual Life
A Catholic university exists for one purpose: to help students become better human beings. Yes, they may know more, be fitter and have more friends when they finish college. But if they are not better people, we have failed. "Where Success Meets Purpose" means taking what you learn here and using it for your success and for the good of the world.
CONTACT US