Transfer Student Services Center
The Transfer Student Services Center (TSSC) is designed to enhance the overall experience for incoming and newly enrolled transfer students. The Transfer Center collaborates with academic departments to ensure quality service in order for transfer students to have a successful transition from a previous institution to the SXU community.
The following services are in place to assist our prospective and newly enrolled transfer students:
We offer clear and concise pathways for students to follow while at a community college, tailored transfer advising, a transfer-serving/transfer-friendly space and
mentorship program for incoming transfer students.
The TSSC coordinates with Admissions, Financial Aid, the Center for SUCCESS, Learning Center/Writing Studio and the Center for Accessibility Resources to provide additional support for all transfer students.
Unofficial Transfer Credit Evaluation
If interested in having the TSSC review your unofficial transcripts, you may request an unofficial transfer credit evaluation.
REQUEST
Contact the Transfer Services Center
Looking to transfer to SXU?
Explore the transfer pathways SXU offers from the following schools!
While pathways may go by different titles depending on the respective school, each represents a roadmap meant to simplify the transfer process to SXU and is unique according to school and/or intended major.
Guaranteed Admission Transfer Partnership
Dual Degree Partnership Agreement
Articulation Agreement
Check out our transfer guides to assist with planning coursework at your local community college.
Transfer Student Experience
Transfer student Shalyn Cherniavskyj speaks about her experience as a transfer student in the video below.
Meet the Staff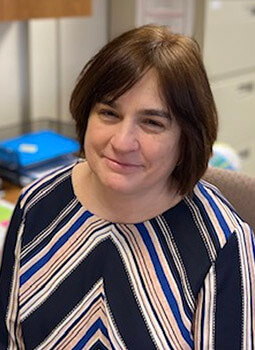 Colleen Maloney
Assistant Director, Transfer Student Services
Phone: 773-298-3507
Email: cmaloneyFREESXU