Committed to Student Success
At SXU, we are committed to your success—academic, personal, and professional! College is a time of transformation and growth, so to make sure that you have support along the way, we have programs in place to help you succeed through every step of your journey. The student success journey is different for each student, but we work to ensure that no matter when or where your journey begins, they is no wrong door to enter.
From holistic academic advising, support coaching, accessibility resources, and learning support, to student leadership, career planning, internships, and resources for a diverse student body—we are here to help! Each area within student success works together as a collaborative unit so that no matter where you go for assistance, you are heard, valued, and supported as you work toward developing and achieving your goals.
CASA
Saint Xavier's Comprehensive, Aligned Supports for Attainment (CASA) initiative will strengthen the University's capacity to enhance educational outcomes by eliminating equity gaps and increasing retention and graduation rates for Latinx, low-income and other historically-underserved student groups. Funded by an HSI Title V Grant (P031S190311).
High Impact Practices: The CASA initiative will grow and support a university-wide framework to enhance curricular and co-curricular programs through high-impact educational experiences. Faculty and student services staff will create a comprehensive plan for the integration of high-impact practices, with the goal of engaging each student at SXU in at least one practice during each of their years in college. A series of workshops will be offered for faculty and staff to build culturally-relevant practices into curricula and programming. A Community Advisory Board will be established to create local partnerships to enhance high-impact practices.
---

ENLACE
ENLACE will allow SXU to implement the creation of equity grant programs for faculty, including additional professional development opportunities; better coordination of online educational quality and assessment; enhancement of Spanish in the workplace curriculum; addition of Spanish-language content for SXU student media; bilingual counseling; additional financial literacy programming; and stronger student connections to internships and externships, as well as the creation of an Industry Advisory Board focused on STEM. Funded by an HSI Title V Grant (P031S210208).
---
Conexiones
The Conexiones grant (P031C210201) will work to improve math offerings, facilitate transfer agreements with area community colleges, including Moraine Valley Community College, and offer additional student supports, including virtual video modules and internship placements. Conexiones (P031C210201) will enable SXU to implement streamlined developmental math offerings; the creation of a motion graphics and game design program to diversify computer science offerings and make stronger connections with art and business; professional mentoring for computer science students; computer science internship/externship funds to support students in unpaid internships; pre-admission advising in STEM for transfer students; supplemental instruction videos and a STEM academic success coach to provide additional support; and professional development for faculty and staff on inclusive pedagogy.

International Education

The Center for International Education connects students with study abroad opportunities as well as works directly with international students at Saint Xavier University
Learn More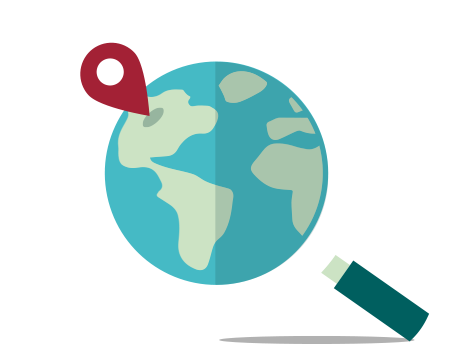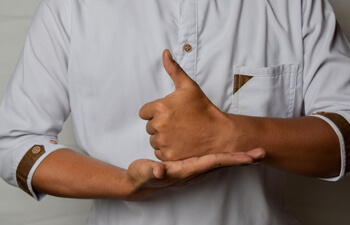 Office of Accessibility Resources
The Office of Accessibility Resources works closely with SXU students and faculty, providing services, academic assistance and reasonable accommodations to students with documented disabilities.
Learn More
Center for SUCCESS
The Center for SUCCESS is designed to assist students with general questions, transitioning to college, providing an individualized and holistic advising approach, coaching students through major and career choices, connecting them with valuable learning and networking opportunities and encouraging student involvement in service and leadership.
Learn More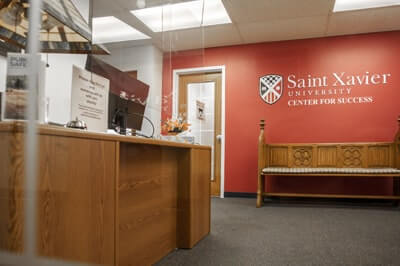 Student Employment
Student employment positions help students meet the financial needs of pursuing their academic goals while gaining pre-professional experience. Positions are designed to help students develop transferable skills valued by employers after graduation. Student employees are essential to the operations of the University and work in nearly all of the functional areas on campus.
Learn More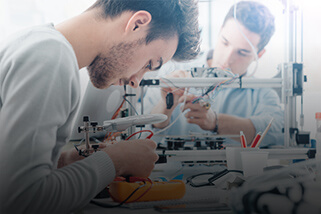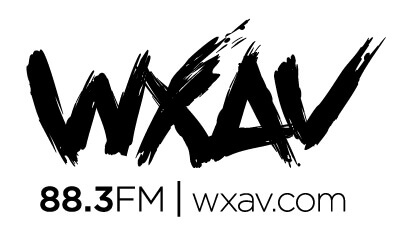 Student Media
WXAV proclaims to be "The Voice of SXU," and its mission is to act as an outreach arm of Saint Xavier University by promoting services, activities and happenings at the university to its listening audience -- currently estimated to be a potential market of one million listeners throughout Chicago and globally via the internet.
Learn More
Center for Learning and Student Support
The Center for Learning and Student Support at SXU provides a variety of resources and services aimed at assisting students on their path to graduation, including helping students develop strategies and skills they can use in their classes and their future careers.
Learn More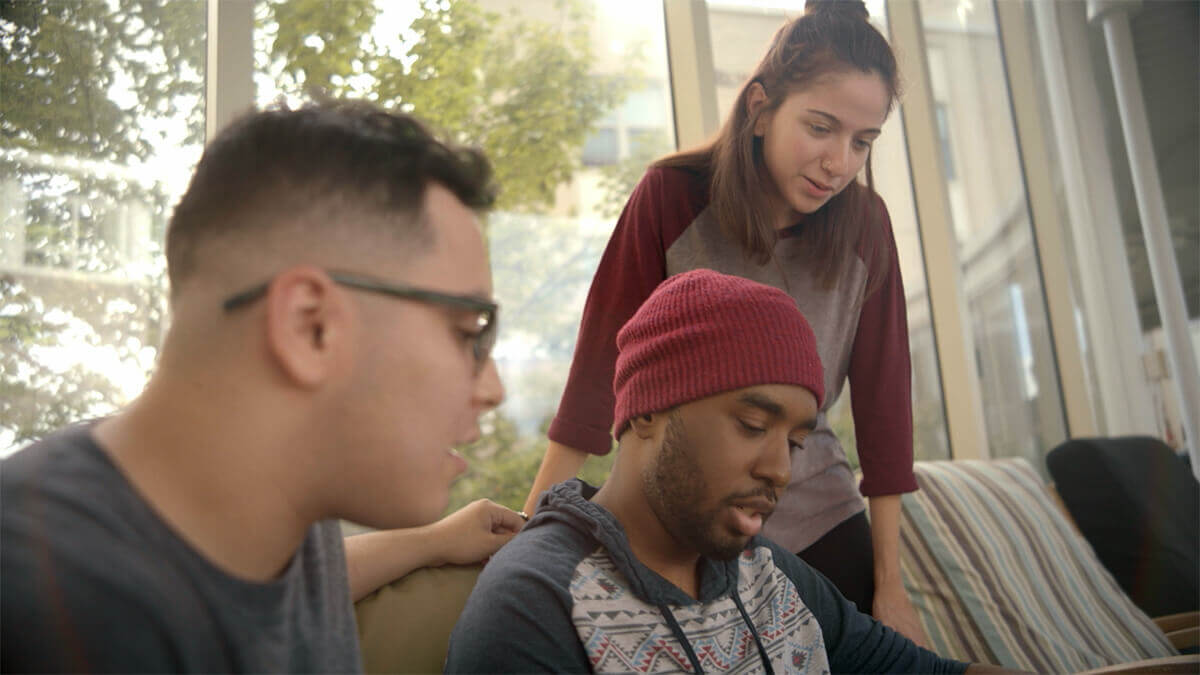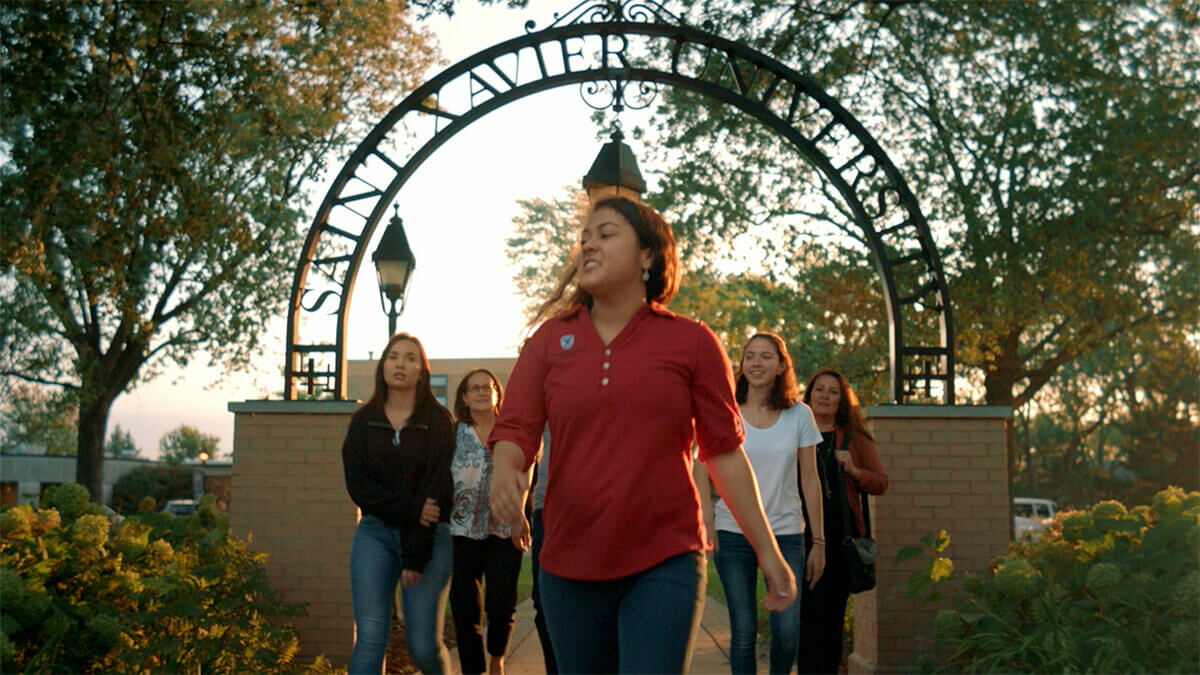 Student Leadership and Service
Saint Xavier University students participate in leadership and service activities to strengthen their communities while cultivating meaningful co-curricular experiences that elicit the development of life-long skills valued by employers.
Learn More
TRIO
TRIO is a federally-funded program that provides support services for students who are first generation, low-income and/or students with disabilities by supporting academic and personal development. Eligible students must apply and be accepted into this program.
Learn More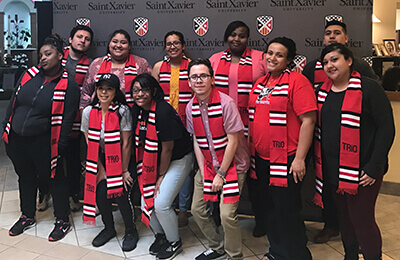 \