Via - First-Year Orientation
Ready to join the SXU family?
We are so excited to welcome you to Saint Xavier University!
As an incoming new student, you are required to participate in the four-part first-year orientation program. Each program is created and designed to make your transition to college life as smooth as possible. During the process, you will learn ways to get involved on campus, gain tools for success and meet members of the SXU community, including faculty, staff and students.
PART 1: Via Course (Self-Pace)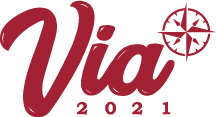 Complete at Home
The first step in the orientation process is the virtual Via course.
The course is self-paced within Canvas, our learning management system, and will introduce you to our Mission, the Sisters of Mercy, ways to get involved, helpful resources and more.
PART 2: Class Registration
(By Advising Appointment or Step-In Registration Days)
Before moving on to this step, students must complete module one in the Canvas Course.
During this step, students will meet with an advisor from the Center for SUCCESS to create a class schedule. Advising appointments can be done over the phone or by attending a Step-In Registration Day.
To schedule an advising appointment or attend a Step-In Registration Day, please email centerforsuccess@sxu.edu.
PART 3: Virtual Orientation Leader (OL) Via Meet and Greet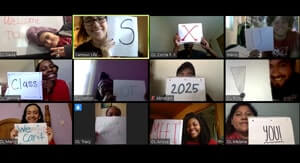 (LIVE Online)
With learning about the mission, resources and ways to get involved, it's time to meet the Orientation Leaders (OLs).
Students selected one of the dates and times below to attend this session during the Via registration process. The sessions will provide an opportunity to connect with your peers, ask questions and get prepared for Cougar Trax.
Dates and Times:
Friday, June 25, 6 to 7 p.m.
Saturday, June 26, noon to 1 p.m.
Wednesday, June 30, 7 to 8 p.m.
Saturday, July 17, 2 to 3 p.m.
Wednesday, July 28, noon to 1 p.m.
Friday, August 13, 3 to 4 p.m.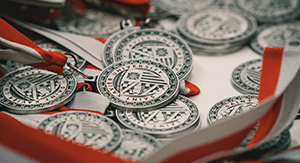 (On-campus)
Join us for the best part of first-year orientation: Cougar Trax!
A two-day program, Cougar Trax will take place a few days before the start of the semester, on Thursday, August 19 and Friday, August 20. Students will meet staff and faculty, experience campus life, find their way around campus and more.