The Accelerated BSN (BSN/ACC) Option
15 Months to Completion
Envision yourself on the fast-track to a nursing career with the Accelerated Bachelor of Science in Nursing (BSN/ACC) program at Saint Xavier University's School of Nursing and Health Sciences. Our program builds on your undergraduate academic degree with the opportunity for completion in as little as 15 months.
If you have a 3.0 GPA or higher and have completed all of the BSN prerequisite courses, you may be eligible for the program. Please check out the admission requirements for full details about what is necessary to apply.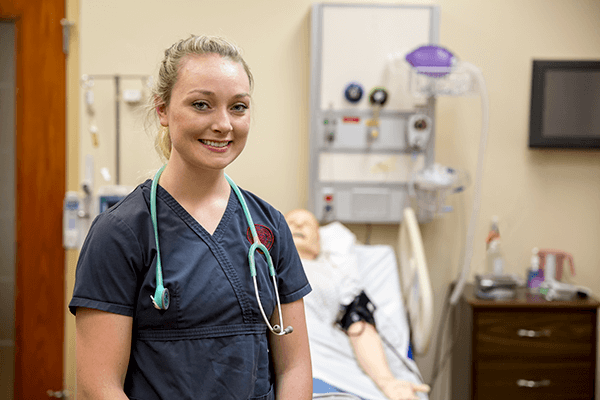 A top-ranked Nursing Program
To become a leader, choose a university that is a leader in nursing education. Saint Xavier University, the School of Nursing and Health Sciences Division, and all of its programs are consistently recognized for their educational quality.
Saint Xavier University is a Center of Excellence (COE) in Nursing Education as designated by the National League for Nursing (NLN).
To achieve COE status, a nursing school must demonstrate sustained excellence in faculty development, nursing education research, or student learning and professional development.
Currently, SXU is one of about 80 institutions in the United States to receive this distinction and one of eight schools to be re-designated four times.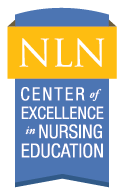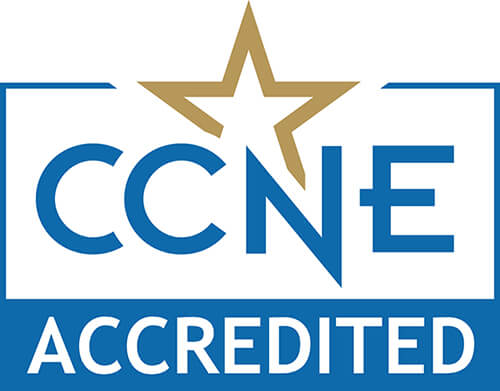 The baccalaureate degree program in nursing and master's degree program in nursing at Saint Xavier University are accredited by the Commission on Collegiate Nursing Education (CCNE).
Because of the rigorous standards necessary to earn and maintain accredited status, CCNE-accredited nursing schools like SXU's School of Nursing give prospective students greater confidence in the education they will receive. Earning a nursing degree from a CCNE-accredited program will also assure employers of the value of your education.
Staying the Course
Saint Xavier University is in your corner every step of the way to educate for personal and professional growth. For an extra layer of support, SXU offers the Academic Success Coaching program for nursing students. Two full-time faculty members from the nursing program are available to meet with individual students to identify and address students' areas of opportunity. The academic success coaches offer expert insights regarding study strategies, test-taking techniques and identification of resources. In addition to one-on-one appointments, the academic success coaches offer workshops addressing frequently-identified areas of opportunity.
Once you've completed the program, and are preparing for the National Council Licensure Examination (NCLEX), you'll also have support from a NCLEX coach.
Request Information
Want to know more about graduate programs at Saint Xavier University? Please fill out the form below!
Loading...
Contact the Office of Admission
Illinois Nurse Shortage
Learn more about the Registered Nurse Shortage Problem in Illinois
View
Hands-on Learning with Simulation Labs
At SXU, you'll learn how to work with advanced medical equipment used in today's hospitals. Our suite of Simulation Labs will fully immerse you into the health care atmosphere by recreating the following settings:
Hospitals
Birthing suites
Home settings
Pediatric units
Exam rooms
Chicagoland Clinical Rotations
With the solid foundation of theory and clinical skills you'll learn in the classroom and the Simulation Labs, you'll be able to complete clinical rotations in culturally diverse communities and health care agencies in the Greater Chicago area. These rotations will help you develop clinical decision-making and other important nursing skills through your work with clinical faculty and registered nurses.
In addition, the faculty you'll be working with will also be the ones writing recommendation letters for you and providing details on career opportunities within and around your area. Some of the agencies where you may have clinical practicum include:
Advocate Christ Medical Center
Comer Children's Hospital
Ann and Robert H. Lurie Children's Hospital
Little Company of Mary Hospital
Palos Northwestern Hospital
University of Chicago Medicine
Learn More About Clinical Experiences
Experience Matters
SXU has a long, distinguished history of educating future nurses in the Mercy tradition for successful careers that make a difference in the lives of others. SXU was the first college or university to offer an accredited baccalaureate nursing program in Illinois, beginning in 1935.
SXU's Nursing faculty have the academic credentials and clinical experience to guide you in reaching your professional goals. In addition, many faculty members hold specialty certification or advanced practice licensure, and many maintain active clinical practice in addition to teaching.