Welcome to SXU!
Saint Xavier University welcomes all visiting students who are interested in taking courses to get ahead in their studies or for career development.
Saint Xavier University is the most affordable Catholic institution in Illinois (CollegeNavigator.gov) and is ranked a "Best Value School" by U.S. News & World Report. As a regionally accredited four-year university, SXU educates for competence, character and career success with a variety of high-quality undergraduate and graduate programs, including liberal arts and STEM fields, taught by experienced and caring faculty who provide students with engaged learning experiences. Students can also participate in service and leadership opportunities to prepare them to become compassionate, productive members of society, ready to lead in their careers and contribute to their community.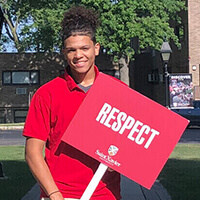 part-Time Enrollment

Saint Xavier University welcomes all students who enroll part-time to get ahead in their studies!
View Course Offerings: If you are not admitted into SXU but wish to enroll in summer courses, you can do so by visiting our Summer Course Offerings web page or by accessing the course offerings page page.
Register for Classes: After you've selected what courses you want to take, fill out our online registration form.
Registration Form
Students at Large: A student who enrolls in classes as either part time or full time, but does not intend to be a candidate for a degree at SXU, may take classes as a student-at-large.
FULL-Time Enrollment
Undergraduate visiting students from another college or university who wish to enroll full-time at SXU should complete a streamlined version of the transfer admission process in order to meet eligibility requirements for financial assistance from SXU.
Complete the Transfer/Adult Application for Admission. There's no fee to apply!
In the essay section of the application, please indicate that you are a visiting student from another college.
Submit official transcripts from colleges/universities attended. (NOTE: Unofficial transcripts can be used temporarily to provide an admission decision.)
Add SXU to your

Free Application for Federal Student Aid,

so your results are delivered to SXU. Our FAFSA school code is 001768.
Once you have submitted the application, an admission counselor will contact and assist you in the remaining steps of the process. If you have questions, please contact the Office of Admission at (844) GOTO-SXU or admissionFREESXU.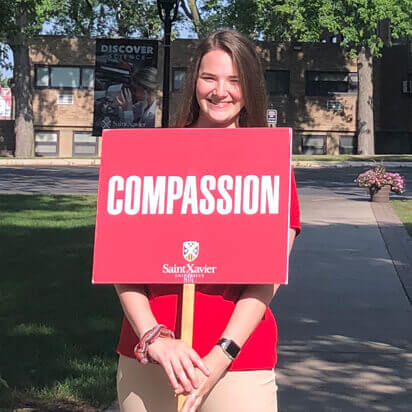 Summer Courses at SXU FAQs
The average cost of a 3-credit hour summer undergraduate course is $1,575 ($525/credit). Many students may qualify for financial aid. Graduate summer course costs vary based on the course of interest. Please visit the
Tuition and Fees
webpage for additional information.
Visiting students do not need to apply for admission to SXU in order to take summer classes; simply register for the courses that you need and/or interest you. Keep in mind that some courses may have prerequisites. It is your responsibility to make sure you have fulfilled the necessary prerequisites before starting any course.
Students can register by filling out a
registration form and submitting it online.
Once the form is submitted, you will be contacted by SXU to verify your intention to register. Once registered, failure to attend a class will not result in a refund. It is the student's responsibility to take the necessary action to withdraw from a class.
Refund policies are based on the start date of the section, if your class meets for:
May Term: You can get a full refund within 3 calendar days of the start date.
14 weeks or more you can get a full refund within 14 calendar days of the start date.
3 to 13 weeks you can get a full refund within 10 calendar days of the start date.
2 weeks or less you can get a full refund on the first day of class
Failure to attend a class will not result in a refund. It is the student's responsibility to take the necessary action to withdraw from a class.
Questions about financial aid can be directed to
finaidFREESXU
or 773-298-3070 to address on a case-by-case basis.
Get Involved
We want you to have fun during your time at Saint Xavier University. Whether in the diner, residence halls, chapel or Shannon Center, you are engaged in the process of learning about yourself and others in the community. Make your mark on campus by participating in many student activities.
Saint Xavier University has a variety of on campus traditions. For more information about RSOs and their meetings visit The Den!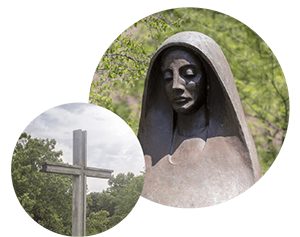 Spiritual Life
A Catholic university exists for one purpose: to help students become better human beings. "Calling All Doers" is a call to students, like you, who take what you learn at SXU and use it for your success and for the good of the world.
LEARN MORE
Contact the Office of Admission